A New Vision To Plastering
The construction industry today demands lower handover time and quality results which leaves traditional manual plastering methods crippled. It is necessary to find construction solutions that reduce manual intervention as skilled labour is in short supply. The end product of deep research and on-field trials, IDEAL SPRAYPLAST is the answer to all these predicaments.
Before
After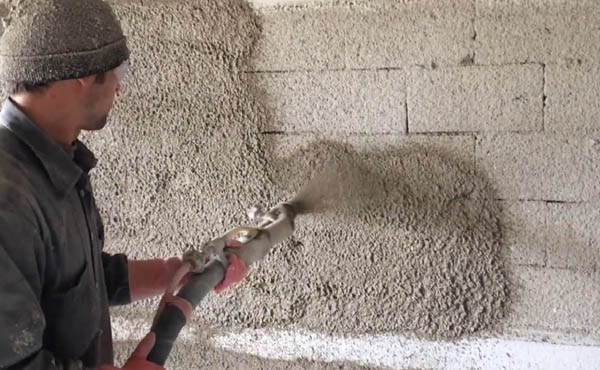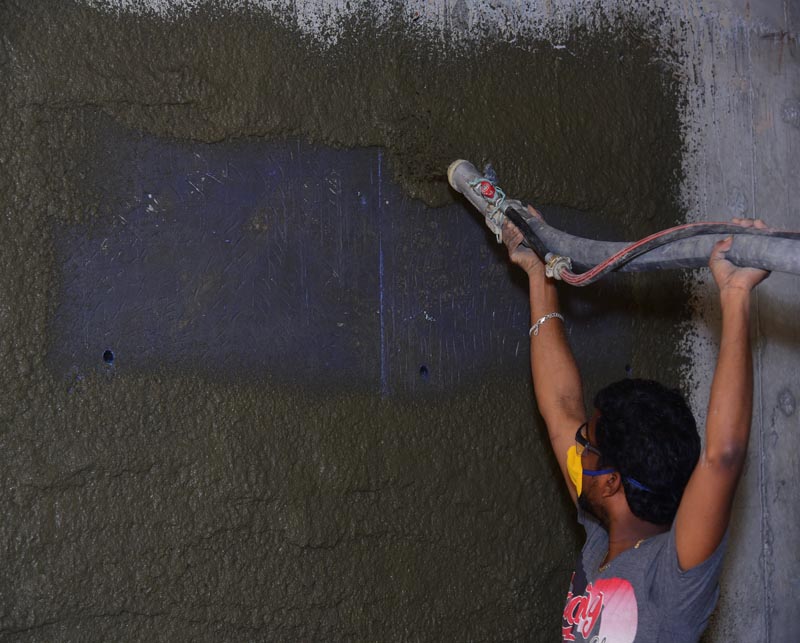 Before
After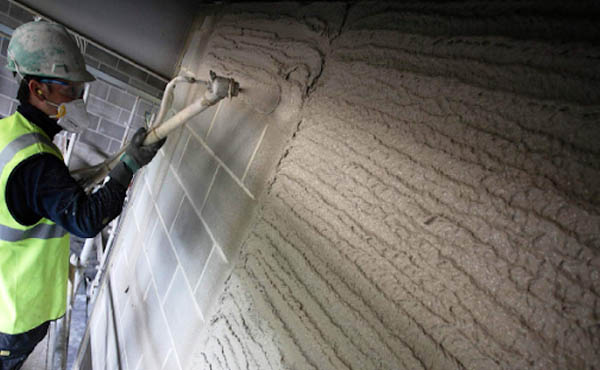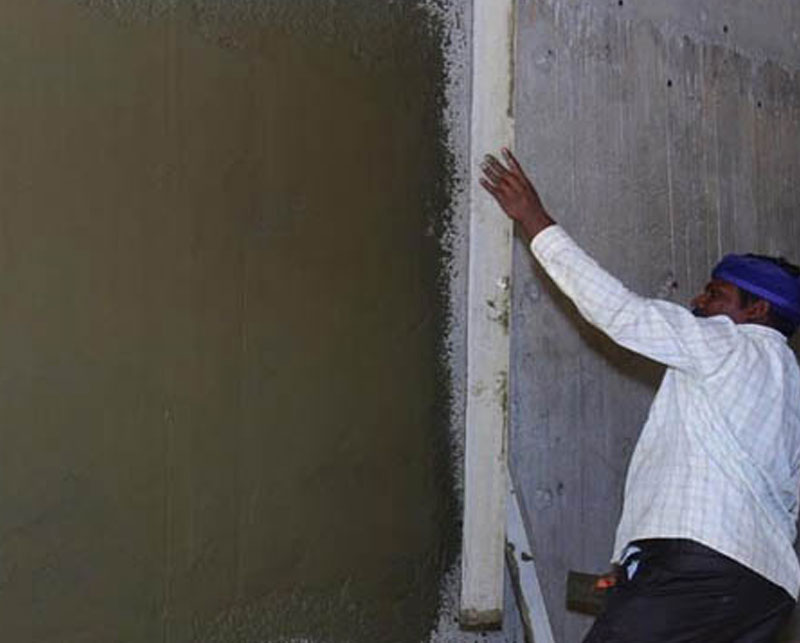 IDEAL SPRAYPLAST, a ready-mix plaster specifically designed for machine-aided application, is sprayed on the block wall up to the desired plastering thickness. Imagine the reduction in both time taken and effort when compared to conventional means. This enhanced productivity is what will revolutionize plastering in India moving forward. The sprayed surface is then finished by leveling it with the use of a mechanical trowel or by hand with a float.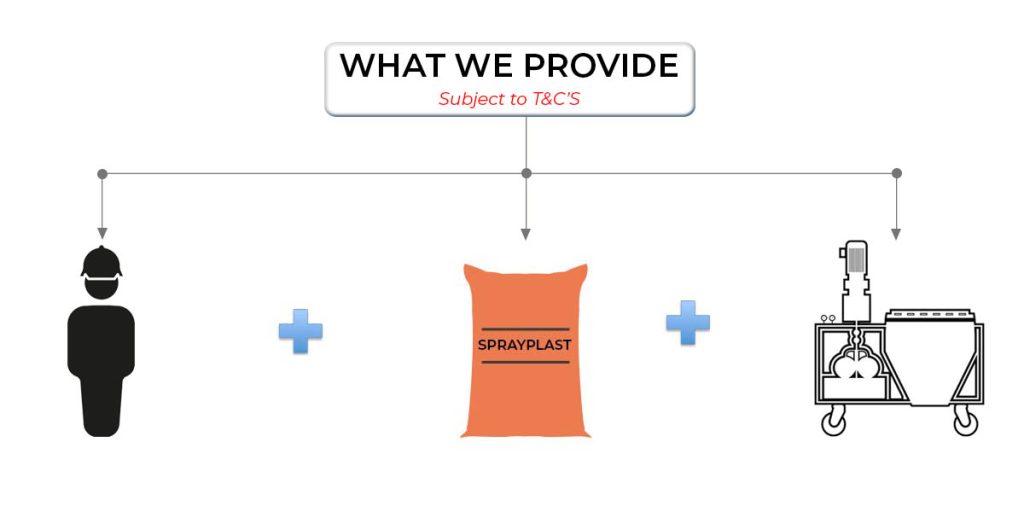 An independent trained technician who will attend to all machine related matters. From setting up machine at the start of each days work to setting the required pressure for spraying, The cumbersome task of machine operation will be handled by us.
Ready-Mix cement or gypsum-based plaster consisting of sand (in the case of cement based plaster only) conforming to a specific particle size distribution and chemicals added in a factory controlled setting avoids machine choking all together which is almost gauranteed with convential site max.
Top of the line imported plastering machine long with all required consumables, such as rotor stator, to ensure minimal downtown and non-stop spraying.
Use of IDEAL SPRAYPLAST with a spray machine reduces handover time by about 60%. On average, a skilled mason can complete around 100 – 120 sq.ft of plastering (at 15 mm thickness). With our technology, this output can be certainly doubled.

Minimizes the Need for Supervision

IDEAL SPRAYPLAST solves the issue of procuring individual raw materials, namely sand and cement, by replacing it with a consistent, ready-to-use mix manufactured in a factory-controlled environment for consistency.

Made using Anti-Crack, Resilient Material

Due to the high-quality admixtures used, IDEAL SPRAYPLAST holds better and more strongly to the surface than many others. It is resistant to cracking as well as flaking and results in the smoothest finish due to the perfectly screened sand used in production.

IDEAL SPRAYPLAST is available in sealed bags of defined weight and volume, hence minimizing the effort that goes into managing loose.

We provide all the technical expertise to ensure consistent spraying

Since we provide a fully trained machine operator and our material is fine tuned for machine operation, you can be rest assured of trouble-free spraying.